NJ MEL Updates 
Download the free NJ MEL App today to get notices as soon as they are posted. Click here for directions.
State of New Jersey 
The Governor has announced a series of mandates and the State has developed informational resources related to COVID-19.  Click the links below for more information:
Office of the Governor: Mandates & Announcements
Office of the Governor Main Page
NJ COVID-19 Information Hub
NJ DCA – Bureau of Local Government Services
Department of Health – Schools & Businesses
Department of Health – Main Page
Department of Education – Schools Information
DOL FAQ for NJ Workers 
State Guidelines: Business Openings (July)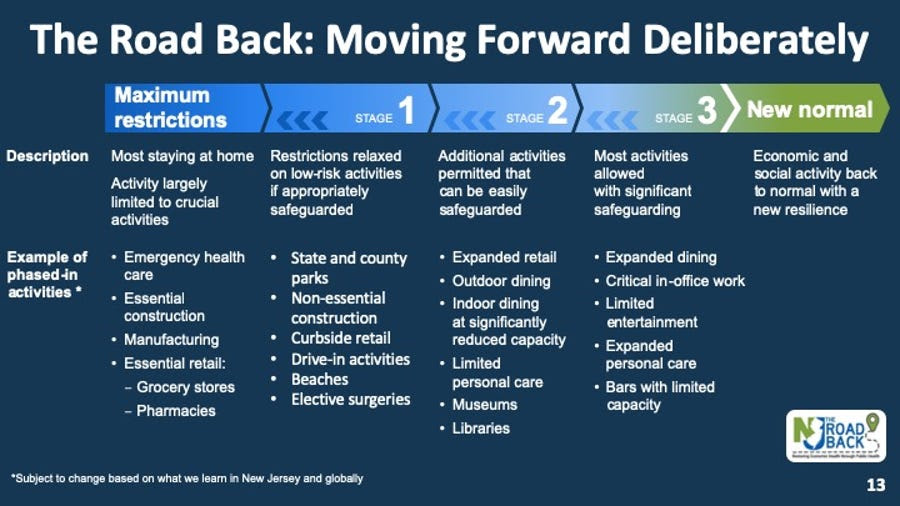 State and Local Response
NJ League Of Municipalities
League of Municipalities COVID Resources
Weekly Round-Up Newsletter & Archives 

League of Municipalities Webinar Powerpoint:  Update on COVID-19 State and Local Issues and Responses – March 26, 2020
Conner Strong & Buckelew Resources
A number of great resources relating to insurance coverage, employee benefits, workplace safety are available.
Back to Work Location Strategies & Checklist
Video: COVID-19 Educational Video for Employees