League of Municipalities Conference 2018
November 13-15, Atlantic City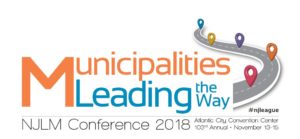 MEL JIF will present seminars addressing important issues facing local officials at NJLM Conference.
Annual MEL-JIF Risk Management Seminars 
TOPIC: Employment Practices Liability
MEL members who participate can earn a $250 premium credit* for attendance toward their assessment. The seminar is also eligible for Continuing Education Credits.  Sessions will be held:
Date: *Tuesday, Nov. 13
Time: 3:45 p.m.
Location: Caesars, Palladium Room B
Date: *Wednesday, Nov. 14
Time:  3:45 p.m.
Location: League Conference, Room 302, Atlantic City Convention Center
TOPIC: How Elected Officials Can Reduce Their Personal Exposure to Lawsuits
This seminar includes discussion of approaches local officials should consider to protect themselves from personal liability. The session is eligible for continuing education credits, but not for the $250 premium credit.
Date: Tuesday, Nov. 13
Time: 3:45 p.m.
Location: Room 412, Atlantic City Convention Center
Upcoming Seminars
The Institute conducts one-hour in-person training seminars each year for local officials and offers members a discount for each official who completes the seminar.  This course will also be available on-line through the MEL Safety Institute.
NOTE: The schedule for 2019 will be available soon.