The Power of Collaboration: Risk Management for Local Officials
The MEL is pleased to present the new risk management manual, "The Power of Collaboration."
This book is unique because it is written specifically for local elected officials and authority commissioners. It is designed to be a reference manual that can be used to research issues as they arise. The book is especially timely because local government risk management is becoming more complicated with new exposures such as land use liability and technology risk management.
If this information prevents only one accident, the project has paid for itself.
Copies have been mailed to each JIF and the leadership of each town, but additional copies can be requested from the MEL or your JIF's Executive Director.
Learn more about the book in this article in the November issue of the League of Municipalities Magazine written by Thomas Merchel, Manager and CFO, Moorestown and Chair of the Municipal Excess Liability JIF.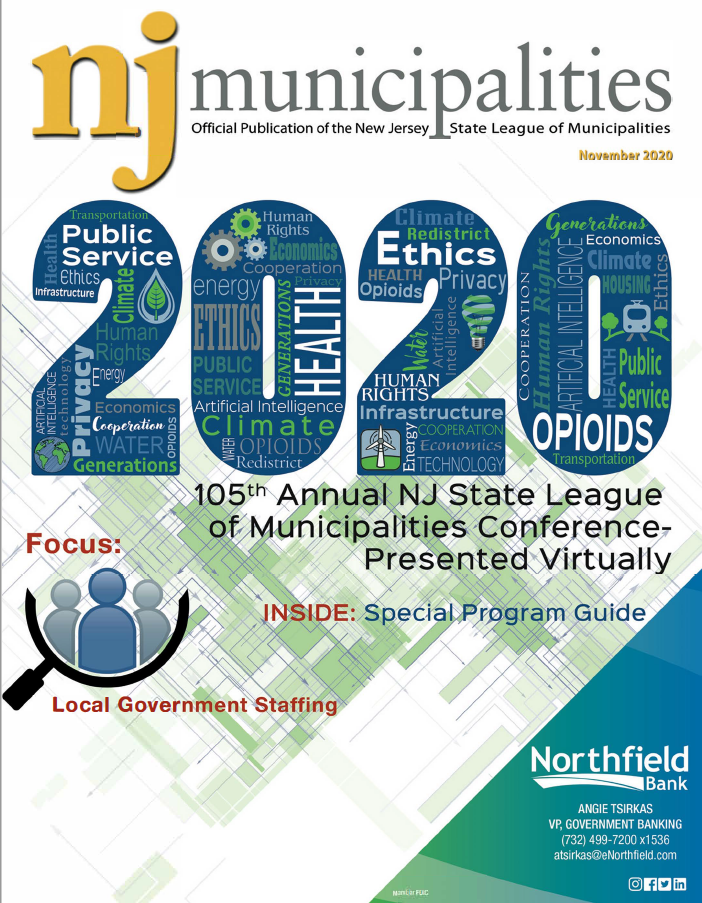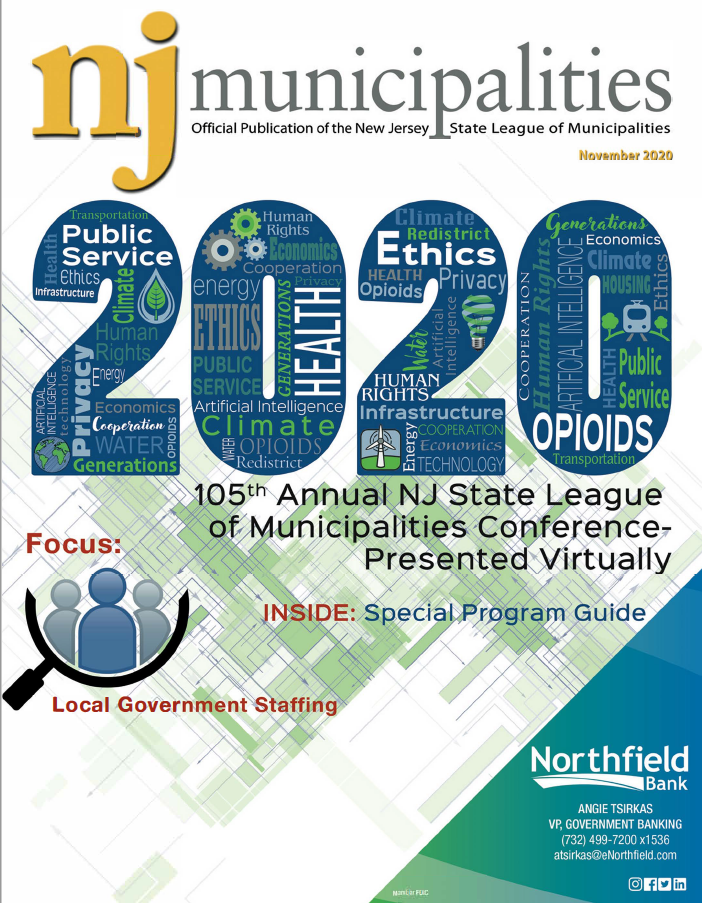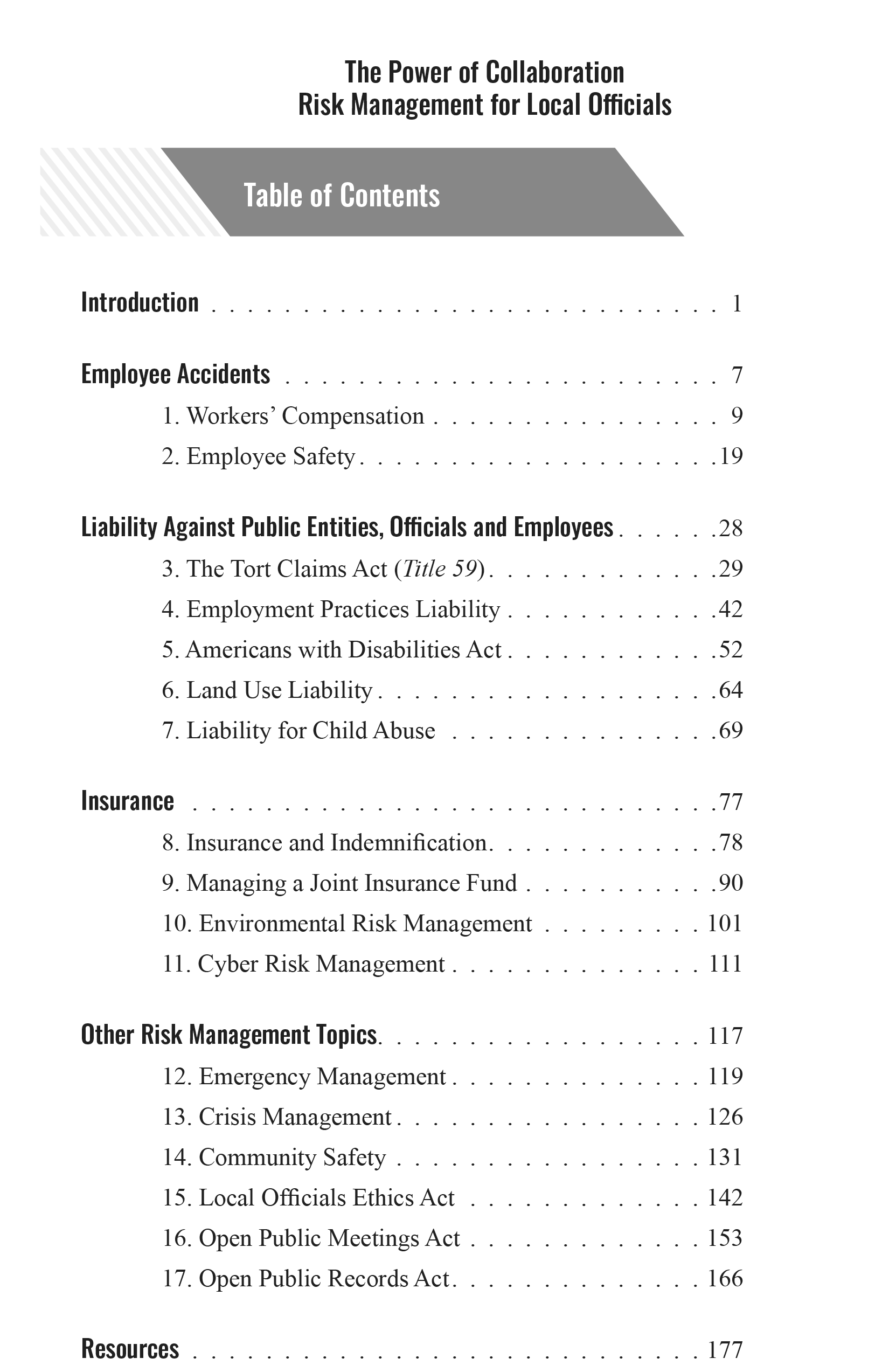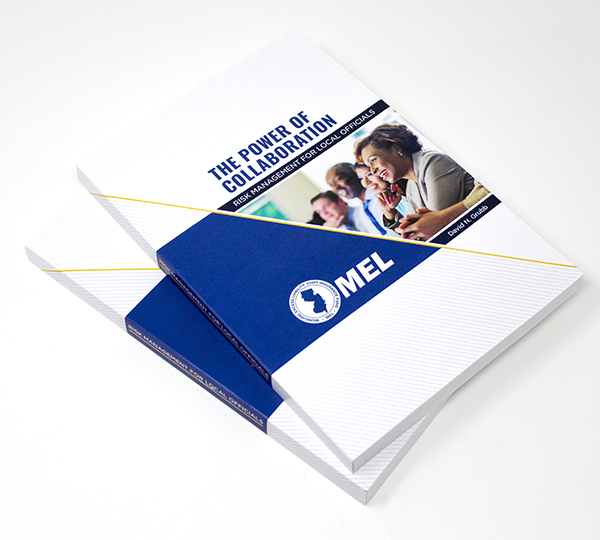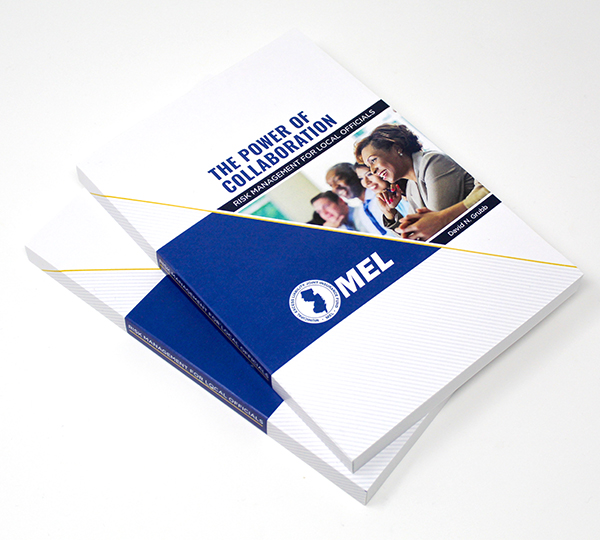 Published by:
Excess Liability Joint Insurance Fund & PERMA Risk Management Services
Parsippany, New Jersey, 07054