Cyber / Network Security / Privacy
This coverage is provided by XL Catlin (and Beazley if you purchase excess), not your local JIF.
First Party | Includes coverage for cyber-related Business Interruption, Data Recovery and Cyber Extortion
Third Party Liability | Includes coverage for Privacy and Security events suffered by third parties for your wrongful acts, and Privacy Regulatory Defense, Awards and Fines
Data Breach Response and Crisis Management | Includes costs you incur for data breach response providers (legal, forensics, etc.) arising out of a data breach
Claim Reporting
Step 1 | Notice of incident or claim made to the JIF claims administrator.
Step 2 | Call the 24/7 XL Data Breach Hotline at 1 (855) 566-4724 for immediate triage assistance.
Please note: contacting the data breach hotline does not satisfy the notification requirements of your policy.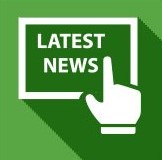 Cyber Task Force Security Update
An urgent advisory and "technical alert"  has been issued regarding malicious cyber activity carried out by the Russian Government.  In addition, a warning about new "bad" Ransomware strains has also been issued.  Click to read the bulletin.
The City of Atlanta became encumbered by a Ransomware event, eventually found to be executed by the SamSam hacker group. Little information has been released and the ransomware still persists. The lack of information and ongoing event illustrates one of the most important lessons of cybersecurity: PREPAREDNESS.  Click to read the bulletin